ONLINE ACTIVISM
 #BlackLivesMatter
As 2014 closed, stories and unrest regarding police brutality in Ferguson and other parts of the country led to big outcry on social media. These events weren't the origin of the #BlackLivesMattermovement; however, throughout 2015, the deaths of Sandra Bland, Freddie Gray, and more recently Laquan McDonald helped give the movement more momentum. #BlackLivesMatter was Tweeted 9 million times this year, and the hashtag that started on social media, has become a social calling card for social justice and racial equality activists across the U.S.
#ParisAttacks, #PrayForParis & #JeSuisCharlie
Paris was the epicenter for two major terrorist attacks this year. The first was the attack on the publication Charlie Hebdo in January. In the days following the attack, the hashtag #JeSuisCharlie spread across social media and at the time, was named one of the most popular hashtags in Twitter history, with more than 5 million uses.The second incident, a coordinated attack by gunmen and suicide bombers, took place in November and reignited global solidarity with the beloved French capital. Once again, social media users expressed their support, this time with the hashtags #PrayForParis, which was used more than 7 million times, and #PrayForParis was used more than 400,000 times, according to Amobee data.
#IStandWithAhmed
14-year-old Ahmed Mohamed became a symbol for the issue of American islamophobia when he was arrested for taking a homemade clock to school. Following his arrest, social media rallied using the hashtag #IStandWithAhmed as a show of support, which was used more than 300,000 times on Twitter, including one from President Obama. Mohamed was also invited to visit Facebook, and offered a scholarship to MIT and an internship at Twitter.(http://www.adweek.com/socialtimes/2015s-top-5-social-activism-campaigns-blacklivesmatter-lovewins-more/632051)
2. GREENPEACE ACTIVISTS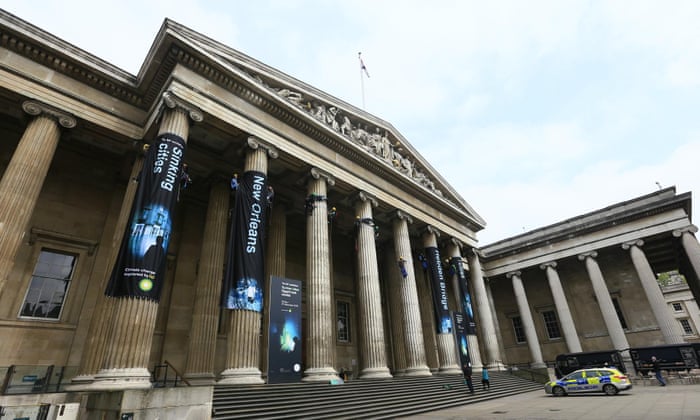 The green group said 85 activists took part in the protest, which involves 27-foot-long banners with the names of cities threatened by sea level rise and climate change, and dubbed the exhibition 'Sinking Cities'.Greenpeace said it was targeting the oil company's sponsorship of the Sunken Cities exhibition, and called on the museum to end the partnership. The protest today follows two on Tuesday at the museum's Great Court by the group BP or not BP, which campaigns against fossil fuel sponsorship of the arts.
For further information, follow the link mentioned below.
https://www.theguardian.com/environment/2016/may/19/greenpeace-activists-scale-british-museum-to-protest-bp-sponsorship
3. PLASTIC POLLUTION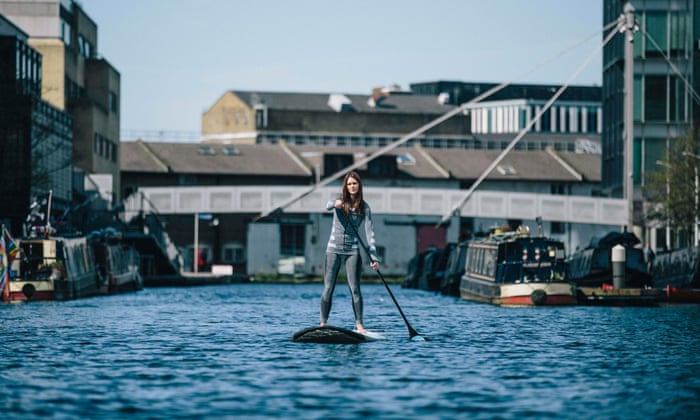 A female adventurer is aiming to become the first person to paddleboard the length of England via connected waterways to highlight the issue of plastic pollution.
Lizzie Carr set off on Wednesday morning from Godalming, Surrey, on a 643km journey that is expected to take three weeks. Starting from the most southern point of the UK's connected waterways, the river Wey in Surrey, she will travel north through Oxford, Coventry, the Stoke on Trent canal, the Douglas and Ribble rivers in Lancashire and finish just south of Kendal, Cumbria. "I started paddleboarding a while ago in the Isles of Scilly, Portugal and Barbados," she told the Guardian while paddling.
"I came back to London and found you could do it in canals and cities, but the more I was doing it the more I saw plastic pollution and debris in the water. It was really sad and when you're trying to board and you get plastic bags stuck on your fins it really compromises the whole experience."
For more information, follow the link mentioned below.
https://www.theguardian.com/environment/2016/may/11/woman-sets-out-to-paddleboard-length-of-england-to-highlight-plastic-pollution
4. OPENCAST COAL MINE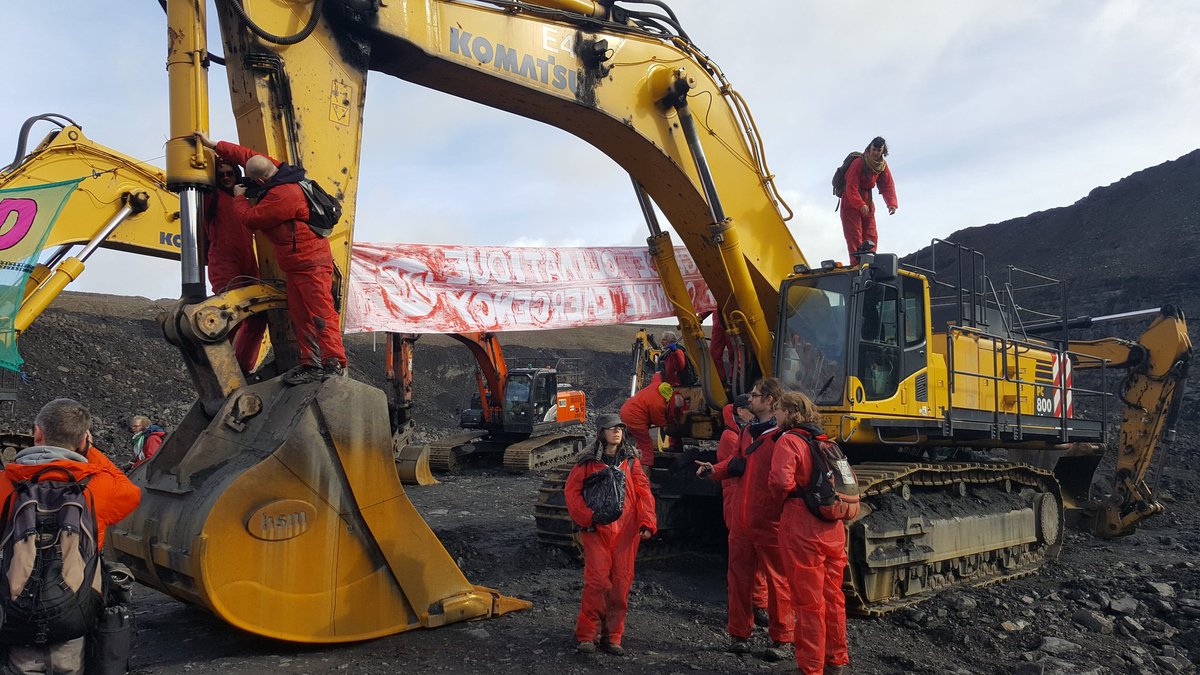 Hundreds of environmental activists have invaded the UK's largest opencast coalmine and halted operations across the vast site.Dressed in red boiler suits, groups of protesters crossed barbed wire fences to gain access to Ffos-y-fran mine near Merthyr Tydfil in south Wales. Some chained themselves to machinery, others lay across access roads.
Explaining the significance of the vivid red clothing the protesters wore, she said: "Continuing to dig up coal is a red line for the climate that we won't allow governments and corporations to cross. We are taking action in solidarity with the local community who have been battling Ffos-y-fran for nearly a decade, and now face the threat of a new mine next door.
Speaking from the heart of the mine, Sophie Stephens, a project manager from London, said the site felt "quite formidable" but said the atmosphere among protesters was good. She said some had played football and volleyball within the site. Workers had watched but not tried to step in as placards were strung between giant machines.
"We're not setting out to be arrested – we're just going to have a party here."-Coralie Datta, an activist.
For more information, follow the link mentioned below.
https://www.theguardian.com/environment/2016/may/03/climate-protesters-invade-uks-largest-opencast-coal-mine
5. CHINA'S DOG MEAT FESTIVAL
American activist Marc Ching travelled to Yulin ahead of the festival, where he started work trying to rescue the dogs kept in some of these compounds. By the end of Tuesday, Ching and his companion, Valarie Ianniello, had managed to free 1,000 dogs from six slaughterhouses, he announced on his non-profit's Facebook page.
Ching has employed different methods to shut down the slaughterhouses. In some cases, he posed as a buyer for the dog meat, and shipped hundreds of dogs back to the U.S. for rehabilitation. In others, he was able to persuade the slaughterhouse owner to give up his trade, in exchange for a fee and help with setting up a new business.
But promoters continue to cling onto the practice."It's been a tradition for years for us to celebrate the festival. We can't change it simply because they (animal lovers) love dogs," a local resident, who gave only his surname, Huang, told The Associated Press.
"They don't want us to eat dog meat. We eat dog meat to celebrate the festival, but since they've come here, they've ruined our mood completely," Huang said.
For more information, follow the link mentioned below.
http://www.telegraph.co.uk/news/2016/06/22/animal-rights-activist-free-dogs-from-slaughterhouse-during-chin/
http://mashable.com/2016/06/22/yulin-dog-meat/#FyuBirRCo8qJ
6. ANIMAL TESTING
Approximately 11.5 million animals are used in experiments in Europe every year. In these experiments, animals may legally be poisoned; deprived of food, water or sleep; subjected to skin or eye irritants; subjected to psychological distress; deliberately infected with diseases; subjected to brain damage; paralysed; surgically mutilated; irradiated; burned; gassed; force-fed; electrocuted; and killed. This happens to millions of animals every year.
Improvements on this count:- Laboratory testing on chimpanzees (our closest living relative) is banned in the United Kingdom. The U.S. is one of only two countries in the world whose government openly permits it. The U.K. has not licensed animal testing for cosmetics for nearly fifteen years. Austria, Belgium, the Netherlands, and Germany have also banned the use of animals in cosmetic testing. As of 2013, no animals may be used in cosmetic testing in the European Union pursuant to E.U. regulations. In the U.S., California passed the first state law in 2000 (Section 1834.9) limiting product-testing where alternative non-animal tests are available. Other states, like New Jersey and New York followed California's model.In 2007, the National Research Council issued a report on toxicity testing that recommended a move away from the use of animals in laboratory experiments.
Similarly, in some U.S. states, students can refuse to participate in school activities (including dissection) that harm animals. Right-to-choose states include California, Florida, Illinois, New Jersey, New York, Oregon, Pennsylvania, Rhode Island, Vermont, and Virginia. Other states, like Louisiana, Maine, Massachusetts, and New Mexico, have similar policies. Maryland mandates students have alternatives.
For more information, follow the link mentioned below.
http://aldf.org/resources/when-you-witness-animal-cruelty/animal-testing-and-the-law/